From Above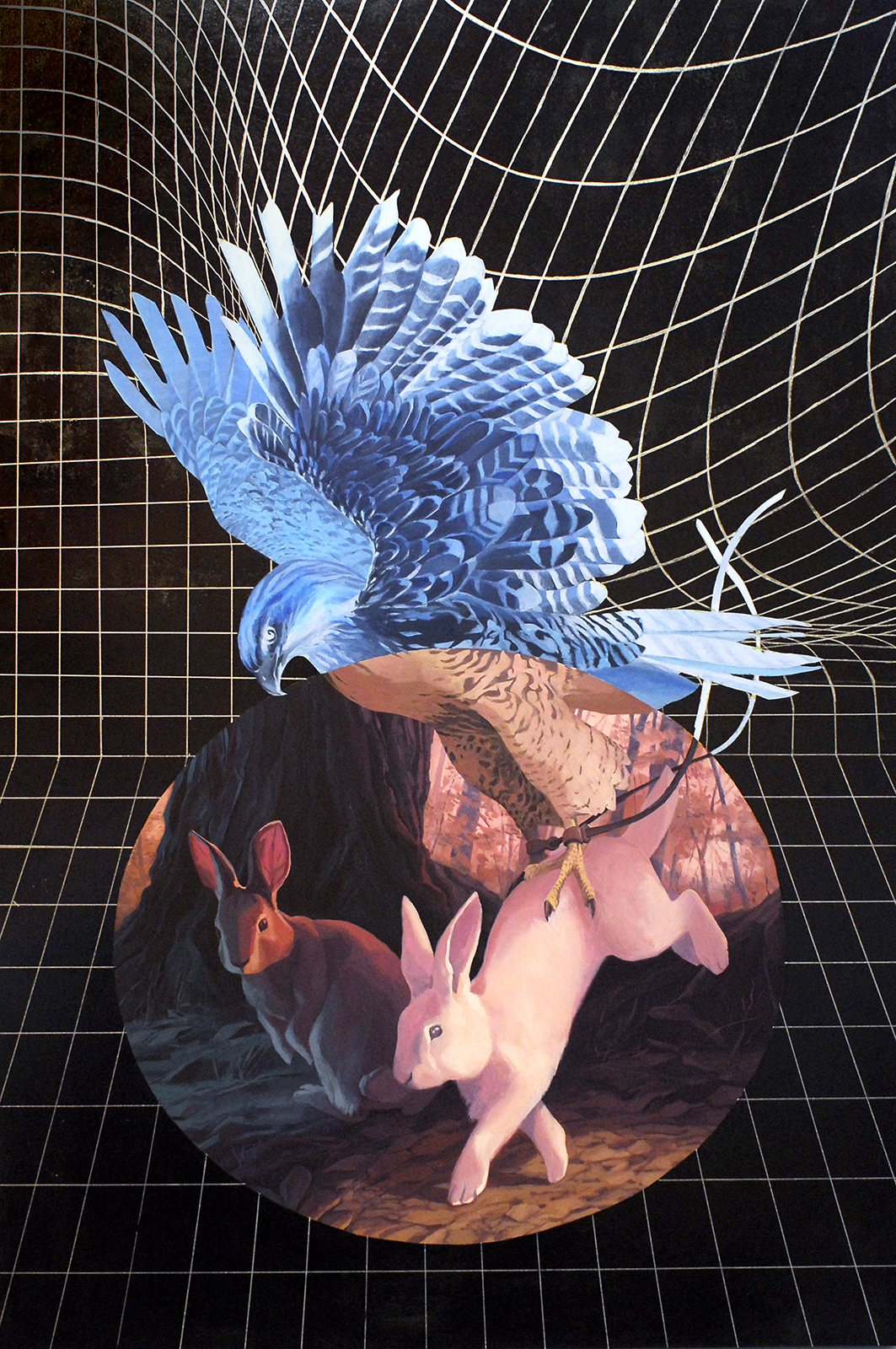 ALEXIS KANDRA
From Above
oil and metal foil on panel
24" X 36"
2015
This painting is inspired by a time I saw a red-tailed hawk swoop down and grab one of two squirrels that were on a lawn together. In a split second, the hawk was off with one squirrel in its talons. The remaining squirrel did not leave, but stayed in that same area, looking around as if confused where its friend had disappeared to so quickly.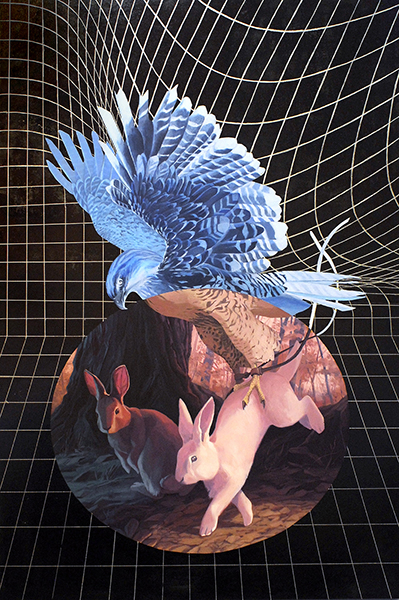 .
I used inverted colors outside of the oval form. When the whole image is inverted, the hawk is viewed in naturalistic colors.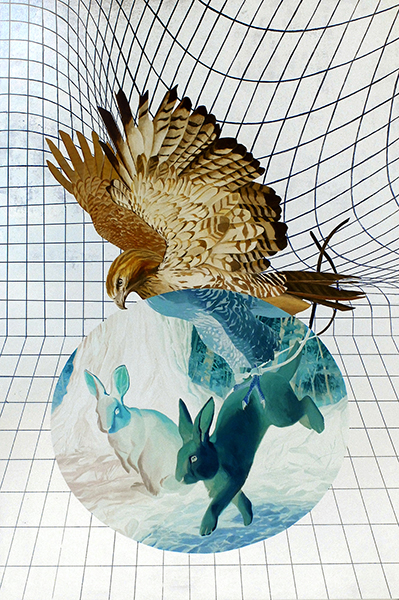 .
This is an image of the colors in the oil painting inverted digitally.