Joseph Carini Carpet Collaboration
JOSEPH CARINI and ALEXIS KANDRA
wool carpet
5'1" X 7'8"
2016
In 2015, designer Joseph Carini chose artwork by Alexis Kandra for a collaboration. Kandra's painted image of two doves was then translated into a carpet, hand-woven in Nepal with naturally dyed wool. The carpet was donated to Church Street School for Music and Art, and will be auctioned off by the school on March 9, 2016.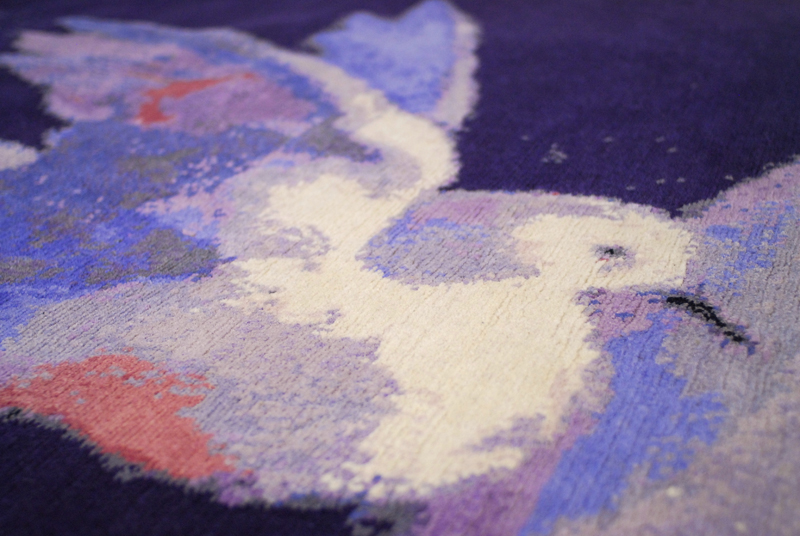 .
Detail of the texture of the rug.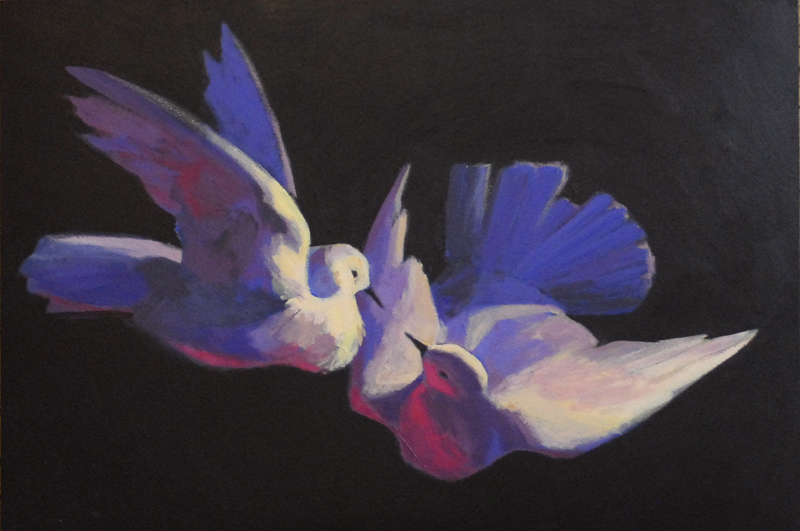 .
The original painting used for the design of the carpet.
.
.
.